Punching tools Multitool
We offer for our customers all punching tooling solutions for tooling system Multitools which is used on turret, single- or multi- station punching machines and punching presses:
HACO, Finn-Power, Prima-Power, Euromac, Durma, Baykal, SimasV, Ermaksan, Yawei, Schiavi, Trumpf / Boschert Revotool etc.
We supply all tools (punches, dies and strippersetc.) for any Multitool systems with any standard or special shapes etc.
We are able to assist the customer to recommend tools according to his parts or supply necessary consumables to replace the tools from other manufacturers.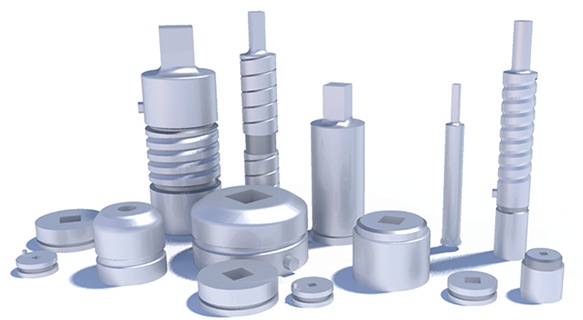 Sizes and systems
MT, MT8, MTE, XMT, XMTE, Revotool, Multimatrix etc.
Standard or lubricated tools
Key features
All tools are made in Italy with high-quality materials
Material types: HSS (high speed steel) and HWS (hardened non-deformable steel)
Additional TiCN coating under request
Replacement for original tools and tools of other manufacturers
Fast delivery deadlines
Any standard tools and special forms under request
Supplies
Standard body punches or adjustable head punches (XMTE system)
Standard dies
Standard strippers
Multitool (Revotool) 4, 5, 6, 10 stations
Trumpf Revotool holders
Send the request
Please send us your contact information and we will reply as soon as possible.
All "*" fileds are required to fill in
Additional
Attention: All the brands, machines, manufacturers and trademarks are used only for the information, are not connected with PRECITOOLS and are property of their respected owners.